Visit Edmonton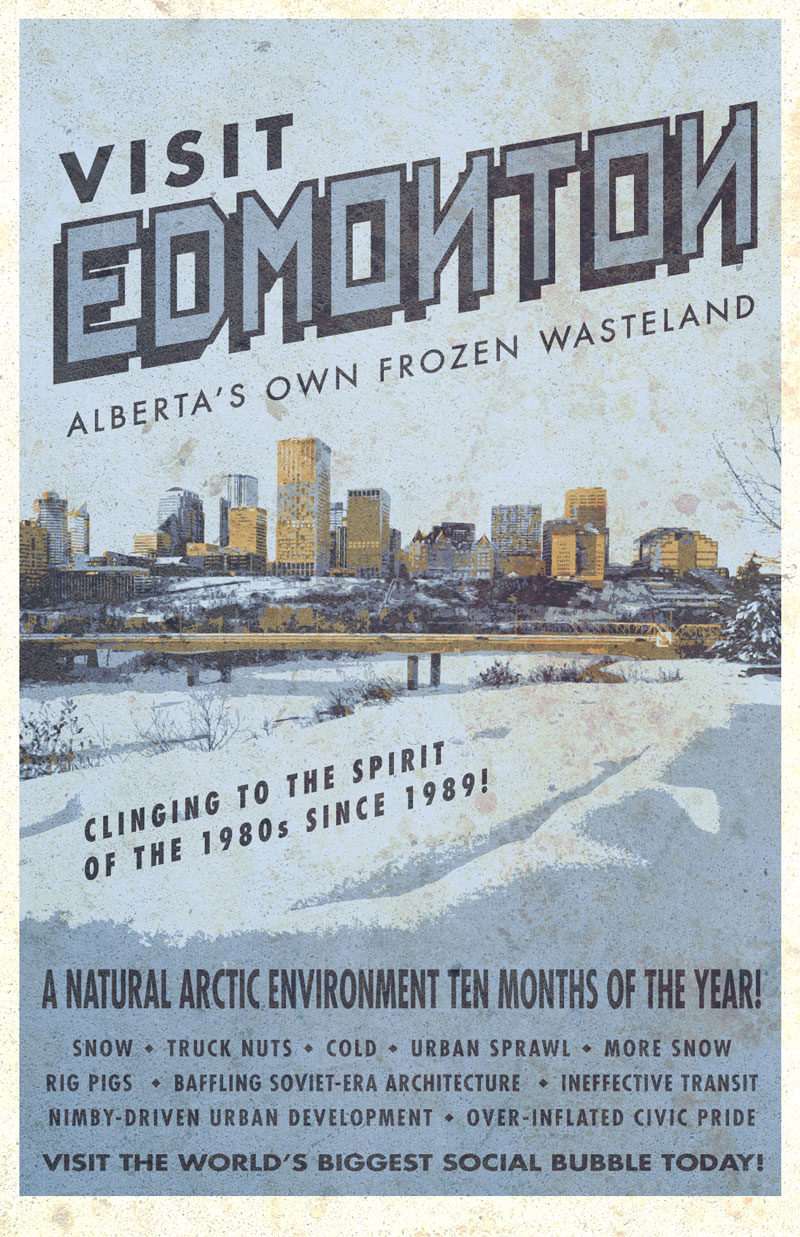 A love letter to the City of Edmonton, a wonderful place to live — most of the time.  What good is civic pride if we can't poke fun at our hometown?
Since its design in 2012, this poster has received widespread exposure and sales throughout Edmonton, and to Edmontonian expats all around the world.
---
Visit my Etsy shop to purchase prints of these works, and others.